JOIN FundmySugarbaby Forum
The first Online SugarDating community where members can Buy/Sell Customized Content from 100% Verified Sugarbabies
Join for Free or purchase a Featured Membership and start messaging SugarDaddies and SugarBabies Today!!
Online Sugarbaby Forum
Online Sugar Forum
Last Post Info
Sign up and register for Free to the fastest growing Online Sugarbaby community. Meet, chat, and connect with 1000s of beautiful members Today
Topics: 8

|

Posts: 24
By Anonymous, 4 months ago
SBs/SDs tell us a little bit about yourself ! What you're looking for and what you can offer, with pics would be great. PG-13 only 🙂
Topics: 301

|

Posts: 505
SugarBabies Add your Custom Content Page information HERE and let Surgadaddies know what you are offering : Add you Details, Prices and Plans so that Sugardaddies can quickly connect to your profile and purchase your membership plans
Topics: 27

|

Posts: 43
This is probably one of the most Requested Questions we receive of FMSB. So I have made a topic dedicated to help answer this Question. Feel free to add any ideas or suggestions to help our Sugarbabies find Sugardaddies to support our Sugarbaby lifestyle....
Topics: 1

|

Posts: 3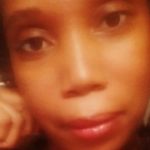 Here you can find answers on various questions you may have
Topics: 5

|

Posts: 9
By Anonymous, 2 years ago
How to receive a Blue Verification Badge on your profile
Topics: 7

|

Posts: 209

Find out the latest news and announcements about FundmySugarbaby
Topics: 4

|

Posts: 6
Problems with using the platform, uploading photos, settings, payment, memberships ,etc... send your Questions HERE and we will try to answer them ASAP
Topics: 3

|

Posts: 11
By Anonymous, 2 years ago
Memberships
Last Post Info
Types of Membership Plans
Topics: 4

|

Posts: 15
How to price your Memberships
Topics: 1

|

Posts: 10

How to promote Memberships to SDs
Topics: 4

|

Posts: 17