Sugar Dating Online How-to Guide For 2021
Discovering Online Sugar Dating in 2021
Often at FundmySugarbaby we are asked by members, "how do we meet women when online sugar dating?" and
"will they return my messages and and provide companionship, without the need to meetup in real life?"
I'm just looking for a connection and someone who is interested in me, kind of like a girlfriend but I'm just interested in connecting strictly Online.
There are many online dating sites, but while they all try to facilitate finding someone online, ultimately they want to facilitate a real life meeting eventually.
Fundmysugarbaby.com is the first dating site that specializes in a strictly online connection. The world is so connected digitally these days that many of our connections are maintained online only. So why not dating too?
Finding that "Online" Special Someone…
What's unique about Fundmysugarbaby.com is that we offer a way to find online girlfriends and online boyfriends.
Online Sugardating is a concept where people can message each other online, form a connection together and if a mutual attraction occurs, the women (Sugarbabies) can share custom content, photos, and even experiences for small price.
For both parties, this is a great way to meet online safely and securely, have guaranteed connections and be able to keep your private life completely separate from your online connections.
Dating IRL vs Online Sugar Dating
When you date IRL (in real life), you might go to dinner, or watch a movie, or buy presents. Throughout the entire dating affair, you're spending money at the restaurant, or the movies, or on Amazon. During the date, you chat, get to know each other and maybe talk about and laugh at problems and events in each other's lives.
At Fundmysugarbaby.com, you can do all of the above strictly online, in a safe and secure environment. For example:
Sugar babies can offer a share a meal experience where you chat over a take out meal.
Sugar babies can also offer a shared movie experience where you chat while both watching a Netflix show or movie!
And if you want to offer more intimate experiences, you're only limited by your imagination.
Finally, Sugarbabies can setup amazon wish lists for Sugardaddies to buy presents for their Sugarbabies for birthdays, or Valentines day.
If anyone has had a long distance relationship before, then you know this kind of relationship can work. Just as in any long distance relationships, long distance boyfriends, girlfriends and partners share personal experience online.
Fundmysugarbaby.com is a site that specializes in this type of connection. It is a niche Online Dating website that allows anyone who wants to keep dating to a strictly online affair.
And just as IRL, Fundmysugarbaby.com users can meet and share personal experiences together.
What if DATING is a JOB or a SERVICE?
As mentioned earlier, dating whether IRL or online, entails two people with some mutual attraction, spending time with each other. There's usually a financial cost to the time spent sharing, such as restaurant meals, or movies, or presents. But in the end, time is spent, money is paid.
So when you boil it down, one party is in need of companionship, one party has companionship to offer, money is paid, and a transaction is made. While it's not romantic to say, in the end, the party offering companionship is providing a service or doing a job.
And that's how the concept of sugar dating was born.
Tough Economy and Sugar Dating
With the current state of world affairs and the difficult economic climate, many industries and companies are forced to move to an online business model. Dating is no different and the trend is reflected in the rapid growth of our sugar daddy dating Website.
Many new members join on a daily basis and some of our users are currently receiving thousands of dollars! The best thing is that the work is not difficult at all. For the Sugar Daddies, their need for companionship during social isolation is met safely and securely. For Sugar Babies, they get to put their time and energy into helping satisfy a need and in return get help paying the bills. In other words, it's a mutually beneficial arrangement.
Men are often dejected by competition and rejection that regular dating sites offer. Seeing a screen full of potential competitors on a large traditional dating site presents a barrier to anyone who just wants someone who cares about them, and are willing to have a chat to share feelings and thoughts together.
Also, it's not all about NSFW or Adult content as one would have you believe. Sure, some Online Sugardaddies are definitely only looking for adult content and they are willing to pay for that privilege! But you'll be interested to know that our statistics show that over 90% of Online Sugardaddies are just looking for companionship; someone to chat and send messages to.
Kelly Miller, a 23-year-old, self-described college student, uses our Online Sugardating Web site Fundmysugarbaby. On her profile, she has advertizes herself as looking for a "playful, open relationship with financial benefits."
"I'm dating four sugar daddies right now," she said.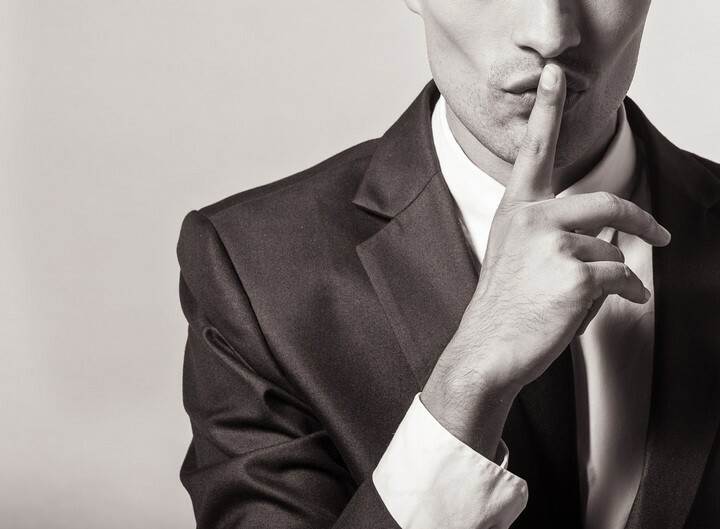 She and thousands of other women have found their "Online sugar daddies" on Fundmysugarbaby, which, in many ways, resembles a traditional dating Web site.
Women can join for free and set up a basic profile, but to sell content and send messages or reply to messages, female Sugarbabies pay a membership fee ranging from a one time $9.99 to $24.99 annually.
The paid membership enables the members to sell and post pictures, chat, text, videos, etc..  and describe themselves to prospective online dates. But where Fundmysugarbaby differs from traditional online dating websites is this: Sugarbabies also advertise much money they charge for supplying content.
In a Sugardaddies case, they can choose a set price plan from the sugarbabies profile page or choose a custom price which is negotiable, some "Online Sugar babies" ask for between $10.00 for a chat or up to $500.00 per month for a full online girlfriend experience!
Kelly has only been on the Web site for a couple of months, yet she feels as though her life has already changed drastically.
How does a sugar baby get to know her dates?
"The connections usually start off with sending some messages between the users, that's when you get to know each other and see if you're feeling the vibe," she said. "And then on the third or fourth message meetup you start talking about your bills. And that's usually when they'll ask you how much money you need and what your budget is."
In return, Kelly said, "the guys get a hot chick that doesn't put them down, listens to their needs or daily worries and gets to see some personalized content that can make them feel good and [that they can] have fun with!"
Marc is a 50-year-old entrepreneur and owns a large business in Chicago. He says that he has limited time to spend finding women on dating sites. He's constantly juggling his limited time between work, family and a busy lifestyle. Marc believes that the arrangement site such is FundmySugarbaby is the ideal solution to his need for companionship. He wants a way to share his problems and daily hassles with a woman who is not judgmental and willing to please.
"You can make a deal with the girl and this way you don't have to to worry about whether she says yes or no." Say Marc,
"Also, you don't have to take them to dinner and hope that something happens… The cards are on the shown on table."
For SugarDaddies, it's 100% free to join. So rather than paying hefty membership fees to join the platform, the money spent goes straight to content. They can rest assured that their payments go directly to supporting their favorite Sugarbaby. And in return, they get custom content, from a beautiful young lady. Conversely, the Sugarbaby gets a helping hand with their monthly bills.
The concept that you trade your intimate sexual self for money
Is this the same as prostitution or modern slavery? No. Far from it. This is because the women or content supplier are always in control.
Sugarbabies choose what they want to share. They supply only the content that they feel is right for them.  They can block users they don't connect with. And furthermore, they always have the support of FMSB admin to handle inappropriate behaviour or harassment from other users.
If anything doesn't feel right with another member, you have the power to say no. If the Online Sugardaddy requests content you don't feel comfortable sharing, just don't do it.
With a large and growing community at FMSB, there are many SugarDaddies to choose from. If one Sugardaddy asks too much, just find another one willing to connect in ways that you feel comfortable with.
Not comfortable with intimate phone calls? Just offer chatting by text. If you're up for a full time online girlfriend experience, it's all up to you what you offer.
Safe Online Sugar Dating Environment
Fundmysugarbaby provides a safe and secure platform from which you can receive payment over the internet without exposing your financial information to the sending party.
We also offer a full suite of user reporting functions on the site where all inappropriate behavior can be reported. Our site moderators will followup on every reported case to ensure that everyone can enjoy a worry-free Sugardating ONLINE experience.