How to make money as a Sugar Baby Online
How to Make Money as a Sugar Baby Online
If you want to make money in 2021, you need to ditch the cookie-cutter advice you've been reading from other Sugardating sites. The majority of sites out there only has one purpose, and that is to garner a membership fee from their members. Online Dating, or to put it more precisely Online Virtual Sugardating is the new trend. This new trend is taking the internet by storm because of it's relatively safe and scam proof method to receive money from sugardaddies over the internet.
Before I explain exactly how ONLINE Sugarbabies can make money online, we need to look into the origins of online dating and the rise of Online Sugardating.
What is Online Dating?
Young adults are the leading customers of these services. In particular, people in the 18- to 24-year-old age groups are the largest group of users of online dating.
Despite its popularity, there are still many who feel that online dating is dangerous. In particular, they are wary of scammers, physical abuse, and physical attacks.
Online Sugardating
Online Only Sugar Dating
Whenever you meet a stranger in person, there is always a risk. In a Sugardating arrangement, the receiving party or the Sugarbaby, is more at risk from scams or fraud from an older and more experienced Sugardaddy.
Well you'd be surprised to learn that there is a market for Online Only Sugardating. There are thousands of men out there that are lonely and would love to have a virtual girlfriend. They are looking for someone to chat to, talk about their problems, share some intimate photos with, and they're willing to pay for that time! Sugarbabies can be thought of as Virtual Girlfriends, Online Only Girlfriends, Cyber Sugarbabies or Cyber Girlfriends.
Welcome to Online Only Sugar Dating.
Paying for the intimacy
I don't get it. Why would men pay for sexy photos and chat when they can get it for free over the internet?
While it's true that there are millions of sites out there offering free porn, a lot of men are looking for a deeper and more personal connections. They might be in a loveless marriage and can't leave his wife for financial reasons. Perhaps he doesn't want to break up the family because of the children.
These men are trapped in a relationship that they do not enjoy and need an outlet. That outlet is where Online and Virtual Sugarbabies come in.
You become a fantasy, an escape, and someone they can have a relationship with, that won't compromise their position in a divorce proceeding, but that still provides them with the emotional connection and support that they need.
This is something you can't get from porn sites providing naked photos or pre-recorded videos of random strangers. 
In fact, this service is so popular that there is a name for it. An online girlfriend experience. It's even the subject matter of an aptly named the Online Girlfriend Experience TV show.
Men want to feel needed and want to have someone they can express their feelings to and have someone to share their thoughts with and feel close to them. Even though money is involved, they feel that it's no different to having to pay the mortgage or make car payments for your wife when you're married.
In fact, many Sugardaddies find that keeping the financial transaction explicit keeps the online girlfriend more motivated than a wife or girlfriend where the financial incentives are hidden! 
Start a Side Hustle As a Virtual Online Sugarbaby
To get started on your journey to the world of Online Sugardating, go ahead and join Fundmysugarbaby.com.
This platform is the first platform that allows Online Sugarbabies to set up their profile page and be paid for custom content that they provide to Online SugarDaddies. It's free to take a browse of the website. But if it interests you, and you want to message some SugarDaddies and advertise your services, you'll have to sign up to a paid membership.
The standard content plans you can advertise have 3 options added to your profile page. You also have an additional 1 custom membership plan. 
All membership plans are for a standard period of 1 month but that can be negotiated individually with your Sugardaddy.
Recommended Frequency for standard content plans.
$9.99 chat / Month   ( approx 8 chats a month )
$19.99 Photos / Month ( 4 pics a month) ( plus approx 8 chats a month )
$29.99 Video chat / Month  ( 1 or 2 … 10-15 min video chat a month )
*Pls note: it is very important to make it clear to Sugardaddies before payment, what you are offering in your content plans. Once you get an agreement or understanding of the terms, it avoids disappointment on the SD's part.
You want to keep the SD happy because they have the right to request a refund if he feels services are not according to the terms. However any complaints will be addressed by FundmySugarbaby.com. As long as all your communication has been done on the site, we can use it as evidence to offer or decline the refund. 
When a Sugardaddy signs up to your content, it is recommended to try to upsell your SugarDaddy on higher tiered contents. Since you also know your SugarDaddy better, you should be able to command a higher price because you can connect better with your inside knowledge of him. Familiarity commands a premium and SugarDaddys will keep coming back for more! 
Custom PLAN $50.00 – $500.00
The custom plan is where you can offer more personal or custom content, such as a girlfriend experience, this is the most requested services by SDs. Usually, this includes unlimited chatting, 1 video chat per week and some photos the average online Girlfriend experience ranges from
$50.00 -$100.00 a month. and you are free to charge what you feel is suitable in this price range.
 * if a Sugar daddy wants NSFW content consider a higher price $200.00+ never accept lower prices otherwise a Sugar daddy will always try and bargain you down for your content.
There are many variations to this basic girlfriend model but an important point is to develop a sincere and honest relationship, just like a real relationship, this will get you the most money and repeat business with your Sugar daddy.
* Pro tip …Always aim for at least $100 per month for a girlfriend experience to help reach your goals more quickly. 
Over time your Sugarbaby portfolio can grow with multiple SDs which will help to reach a sustainable monthly allowance (currently set at $2000.00 per month)
Where do I find Sugar-daddies?
Now that you have your profile and plans set up the next step is to start contacting Sugar Daddies which are available on FMSB under the heading menu tab Sugardaddies 
Sugarbabies and Sugardaddies can search, follow and request a connection to each other's profile page, when a Sugardaddy accepts your request you can then privately message each other, to start your connection, have a chat, and introduce your membership plans. Let him know what you can offer and the prices you are seeking…
*Pls note: for your own safety Never exchange your personal email, phone number, offer your personal contact, Real name, banking details or request a SDs personal information on the platform, if a Sugardaddy or Sugarbaby is found to violate these rules your account will be deleted and banned from the FMSB platform. 
Please let FMSB know if a SD requests your personal or banking information, if this occurs, we will investigate the incident. All members are encouraged to report to FMSB any inappropriate behavior harassment, abusive or scam, by simply tapping on the blue report button and explaining the situation FMSB will receive the report and take immediate actions.
Safety and security for all members is our top priority, and something we take very seriously, and we encourage all members to help keep our community Safe and secure
Sugarbaby Payment  
When a Sugardaddy purchases one of your plans, FMSB will then request your PayPal email after the payment by a SD has been made to FMSB.  All plans are for a 1 month period and payments are made to your Paypal account 30 days after the start of the plan. 
All payments are held in Escrow for 30 days to ensure delivery of Content. this is to ensure both parties are protected from fraudulent behavior. 
Connecting on Social Media !!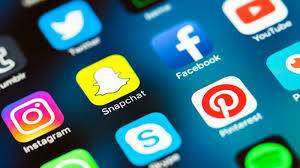 Connecting with Sugardaddies is the most difficult, so to be successful when starting out it is important that you try to make connections on social media channels. (Twitter, Snapchat, instagram, etc..)
You can easily share your Custom link ( located in your profile page membership description  ) use the link to share with your followers place in your bio on social media , use hashtags #sugadaddy,#sugababy # looking for Sugardaddy …and then SDs can join directly to your membership via the custom link and make payment.
*Sugarbabies can now share membership plans and your custom link direct into FMSB Social media icons as well, located in the footer of our website we have reddit, Instagram, twitter, Pinterest and Facebook with hundreds of connections and sugardaddies there as well. 

Kelly support Liason
Promote for Success
The more you promote your custom membership link, the more opportunity you will have to receive funding, being proactive and promoting your memberships to various platforms, websites and on social media will lead to funding and support from Sugardaddies 
Unfortunatley with so many Sugarbabies now currently looking for financial support, waiting for Sugardaddies to contact you or make a connection to your profile, may lead to disappointment and as a result you might never receive any responses. so, promoting yourself your plans and content is important for success.
Stay Active
Try and stay active on FMSB platform, we have new SDs joining all the time, make friends, live chat with other SBs ask for support, give your advice, use the SB forum, or use the live chat to introduce yourself, and start making connections. 
Invite other members be social just like on Facebook after that you can start growing your own Sugardaddy community by making groups which will help you have more success and reach your financial goals. 
Always stay safe, follow the rules, and enjoy your New Sugar baby Lifestyle in 2020..