Fundmysugarbaby is the first Online Community dedicated to help Sugarbabies sell made to order Custom Content safely and securely over the internet.
Online Sugarbabies / Sugardaddies / Sugarmommas / Sugarbaby-Boys / and the LGBT community can now connect to, sell personalized content to their followers, fans and supporters.
We have created this community to establish a Safe, Secure and Private Platform for members to sell custom content via subscription plans, without the fear of being scammed, conned or having one's personal information compromised 
SugarBabies Join for free, or choose a membership plan starting from $9.99 upload a handwritten verification photo + 3-4 photos (PG-13) and let FMSB set up subscription  plans onto your profile page to sell your content (photos, videos, GFE, chat, texting, Private Content etc…
SugarDaddies Join for free, or choose a one time payment of $24.99 and become featured in our community, chat with unlimited Sugarbabies. Make a connection and purchase customized content directly from your favorite Online Sugarbaby.
Girls start an Online Sugar-lifestyle today..
Sell your custom content safely and securely over the internet and receive payment directly from Fundmysugarbaby direct to your account. 
Firstly, All Members Must be 18 years or older to register. *SBs may be required to provide Government proof of age when deemed necessary.
After Completing registration each application is manually reviewed for compliance (within 24hrs). After approval your account will be activated.
Setting up your Profile Page Correctly.
To start Sugarbabies are required to upload one profile photo, for your profile page and one Verification photo (selfie) showing your face while holding a hand-written sign saying Fundmysugarbaby. *Without a verification photo SBs cannot receive payments from Sugardaddies.
Next upload 3-4 attractive photos face, body-profile, etc. classed as (PG-13), to display on your profile page *remember this is what Sugardaddies will look at before deciding to purchase your content. (* No Adult content allowed.) 
Purchase a Membership plan (one-time payment) 
To send and receive private messages and sell your content to Sugardaddies, Sugarbabies are required to purchase either a Verified or 90% Fans Only membership plan.
Verified Plan $9.99 (one time payment) HERE
90% Fans Only Plan $19.99 (one time payment) HERE
Sugarbabies can add up-to 6 different Subscription plans, add custom descriptions, prices, send & receive unlimited messaging, featured profile, and choice of preferred currency payment options. 
*Sugarbabies without a verified or Fans only plan are unable to receive payment or send / receive messages.
If you have any questions regarding membership plans please contact us for further information via our Contact Us form  
An allowance Target is set at $2000, but can be raised when the Goal is reached. Please view a sample profile with memberships HERE

Payment System
Sugarbabies Finally to get paid we require your payment email. When setting up your Profile Page please provide your payment email which is not displayed for privacy.  
For further information on payment and prices please view our Pricing Policy for more details.
Guys join up and become an Online SugarDaddy
Where people who are looking for deeper social connections beyond just Photos and Videos can connect. 
Sign up for FREE HERE ( COVID 19 Campaign special   ) 
Or Purchase a membership with Featured Profile, Unlimited Messaging & Verification only $24.99 HERE   ( receive 100s of connections )
When you've decided on your favorite SB to support, simply purchase one of the custom plans on her profile page. From Girlfriend Experiences, chatting/texting, exclusive photos or enjoy P.P.V or customized Videos.
We have 1000s of Verified Sugarbabies waiting to connect online now.
Costs and Expectations
Fundmysugarbaby is a Online community platform and as the expectation of this website is Sugaring, purchasing of content is required to participate.
Sugarbabies offer a range of different services and content, where you can get to know your Sugarbaby and make closer connections together. 
For Sugardaddies looking for something a little more personal, you can also request customized content from a Sugarbaby. 
All Subscription prices are displayed on a Sugarbabies profile page and can be purchased directly from her Profile..
Start your Online relationship and support a Sugarbaby Today.
Sugarbabies Verified Profile Page
All Sugarbabies displaying VERIFIED or PREMIUM  badge on her profile page along with a blue check mark have been authenticated and, have supplied relevant documentation to ensure her profile is genuine.
Any Sugarbabies without the above verification may involve some risk.
Payment System/Protection
Payments can be made via Credit Card or our payment processor directly to FMSB via a Sugarbabies Profile Page.
For Safety all payments are held in Escrow for 30 days to ensure Delivery of content according to the description described in the purchased plan.
In cases of Non Delivery of content, FMSB provides a full 30 day refund back to a Sugardaddies account.
Register for FREE today and start supporting your favorite Online sugarbaby to help her reach her dreams. 
I have been on here a few months and have made 100s of connections with amazing women from all walks of life. A fun experience and enjoy helping my Sugarbabies reach their dreams.
Stuck in a toxic relationship in my personal life but connecting with women on here has given me a more positive outlook and helped me gain my self confidence back again.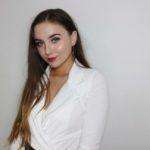 HI Sugardaddies My name is Jane and I  am 19 years old I'm seeking generous kind Sugardaddies that are looking for connections, friendship, and something special.